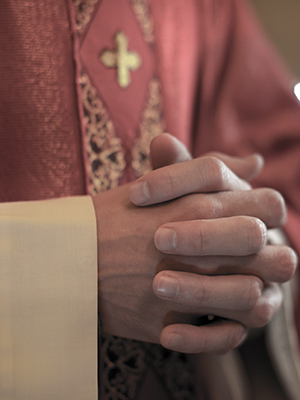 Anthony Martinez Garduno
In December of 1993, Anthony Garduno, then an associate pastor of St. Edward's Catholic Church in Corona, CA, was put on administrative leave after a man alleged that Garduno instructed him to strip and show him his genitals during a pre-marriage counseling session. At the time, Garduno was the only Spanish-speaking priest at the church, and parishioners protested his departure. Garduno filed and later dropped a lawsuit against the diocese for slander, alleging that the man made false allegations because Garduno planned to recommend against the marriage. In 1995, while still on administrative leave, Garduno was suspended by the Diocese of San Bernardino because he joined the All Nations Catholic sect. Garduno went on to become a bishop in that sect. In 2009, he was shot outside Our Lady of Tepeyac in Home Gardens, CA, an All Nations church. Garduno survived, but was arrested soon after the shooting when it was alleged that he had been selling drugs out of the church and had been sexually assaulting young boys there.
Garduno often went by the nickname Father Tony.
Articles about Father Garduno