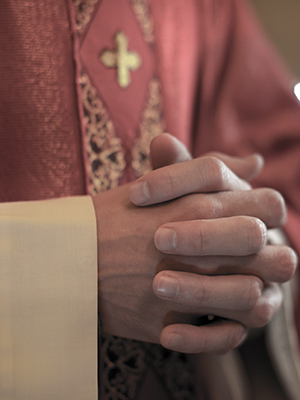 Gerald Faue
Gerald Faue was named in two civil suits accusing him of molesting children at St. Benedict Church in Montebello between 1963-68.
The file for Faue includes a 1985 letter from a superior telling him, "You clearly have a problem" and encouraging him to seek help after he was accused of inappropriately touching boys on a playground. Faue also was arrested for lewd conduct in an X-rated movie theater in Long Beach and later pleaded guilty to trespassing.
Faue died in 1989 while working at the Montebello parish.
Father Faue's Assignments
| Placement | City/State | Date(s) |
| --- | --- | --- |
| 1954-59 Our Lady of Lourdes Catholic Church Los Angeles | | |
| 1966-70 St. Benedict Catholic Church Montebello | | |
| 1984-88 St. Benedict Catholic Church Montebello | | |