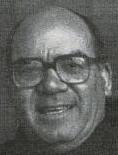 Mario Cimmarrusti
A priest of the Franciscan order, Mario Cimmarrusti may have sexually abused more than 250 boys, ages 13-18, many of them at St. Anthony's Minor Seminary in Santa Barbara, California in the 1960s and 1970s.  Cimmarrusti's roles in the 1960s and 1970s at St. Anthony's included prefect of discipline, head of the infirmary, teacher, and choir assistant. Cimmarrusti is said to have targeted mostly Freshman students, requiring them to submit to his "examining" their genitalia for proper development, and hernia checks. He is said to have used embarrassment, humiliation and threats. His accusers describe violent spankings during which Cimmarrusti was clearly sexually aroused, after which he would pray for his victims while pressing their faces into his groin. They said he would then threaten them with eternal damnation. Two students say they went to rector Rev. Xavier Harris in 1965 and 1966 to report being beaten and sexually abused weekly by Cimmarrusti. One of those two was expelled, the other said he was told that he imagined the abuse, then bribed to stay, then threatened when he refused the bribes. Some of Cimmarrusti's accusers tell of other priests and brothers walking in on Cimmarrusti during incidents of abuse, then walking out without intervening.
Cimmarrusti went from St. Anthony's to work in Mexico for more than a decade. He was sent to treatment for alcoholism in 1981-1982. He was placed in parish ministry in the Stockton diocese, followed by the Fresno diocese, where he was a parish pastor.
In 1993, Cimmarrusti was pulled from ministry after former St. Anthony's students began to emerge with accusations against him. He allegedly admitted to mental health professionals to sexually abusing hundreds of boys.  He died in 2013.
Father Cimmarrusti's Assignments
| Placement | City/State | Date(s) |
| --- | --- | --- |
| Immaculate Conception (St. Mary's) | Phoenix, Arizona | 1957..1958 |
| St. Francis Minor Seminary | Troutdale, Oregon | 1958..1965 |
| St. Anthony's Seminary | Santa Barbara, California | 1965..1970 |
| Mexican missions | | 1970..1981 |
| Treatment for alcohol abuse | | 1981..1982 |
| St. Mary of the Assumption | Stockton, California | 1982..1985 |
| Our Lady of Guadalupe | Delano, California | 1985..1993 |
Articles about Father Cimmarrusti