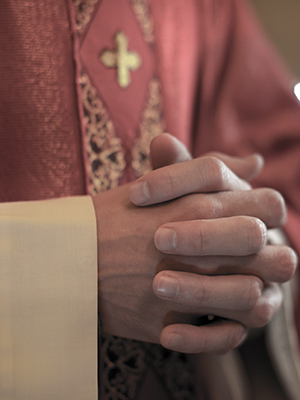 Robert Gamel
In March 2016, Rev. Robert "Bob" Gamel pled no contest to possessing child pornography and was sentenced to 11 months in jail plus 4-years' probation.  The conviction stemmed from an investigation initiated in 2014 after allegations surfaced involving Gamel's interactions with a teenager in what authorities initially described as "internet-related sex crimes."  During a search of Gamel's residence, authorities recovered electronic evidence substantiating the allegation.  
Gamel had been the lead pastor at St. Joseph's Church in Los Banos, California since 2009.  Police investigators reported that parishioners expressed discomfort with Gamel's behavior towards young males in the past.  His previous assignments include Christ the King and St. Joseph's Mission in Oildale, California, Our Lady of Perpetual Help in Bakersfield, California, St. Ann Church in Ridgecrest, California, St. Joseph's in Boron, California, and Our Lady of Lourdes in California City.  
Gamel was released from jail in December 2016 and was required to register as sex offender.  He was arrested again in April 2017 on charges of possessing child pornography.