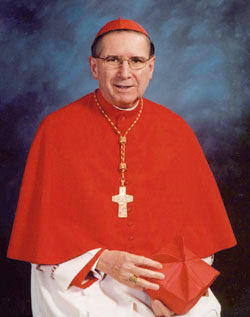 Roger Mahony
Roger Mahony served as Archbishop of Los Angeles from 1985 to 2011.  Documents released by the Los Angeles Archdiocese showed that Mahony shielded molester priests and kept parishioners in the dark about sexual abuse in their parishes.  Mahony was responsible for moving many priests to different parishes to avoid publicity of their sexual abuse.
Mahony himself was accused of sexual abuse on two occasions.  No action was ever taken.  He was created a Cardinal in 1991 by Pope John Paul II.  Mahony retired in 2011.
Mahony is still in good standing with the church, and helped elect the last Pope. Mahony was never investigated for any crime or for allegedly covering up hundreds of child molesters.