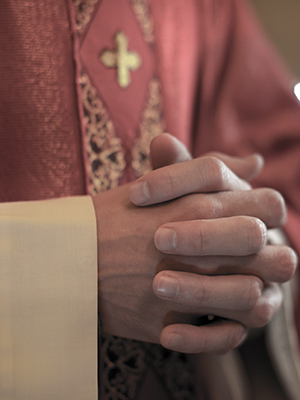 Stephen C. Hernandez
Stephen C. Hernandez is accused of abusing multiple minors before 1985.  He retired in 1999 and was placed on leave in 2002.
Victims filed two separate civil lawsuits in 2003.  One accused Hernandez of abusing a girl at Santa Clara Parish in the 1970s and another accused him of abusing a boy from 1998-2002 at Eastlake Juvenile Hall.   The boy said the priest touched him at his home and at the priest's residence at Our Lady of Guadalupe Church in El Sereno. The priest also took pictures of the boy in various states of undress.  Hernandez was arrested in 2004 and sentenced to three years probation in 2006.
Father Hernandez's Assignments
| Placement | City/State | Date(s) |
| --- | --- | --- |
| St. Alphonsus Catholic Church | Los Angeles, California | 1983 |
| Santa Clara Catholic Church | Oxnard, California | 1984-85 |
| St. Stephen Catholic Church | Monterey Park, California | 1986-86 |
| Seminary of Our Lady Queen Of Angels | San Fernando, California | 1987-90 |
| St. Genevieve Catholic Church | Panorama City, California | 1991-92 |
| St. Camillus Catholic Center for Pastoral Care | Los Angeles, California | 1994-97 |
| Our Lady of Guadalupe Catholic Church (Rose Hill) | Los Angeles, California | 1998-2003 |