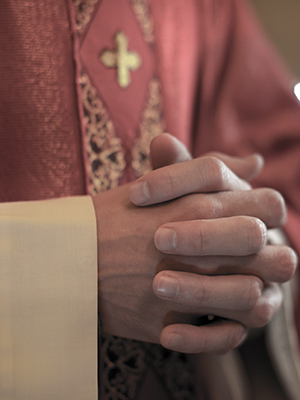 Wellington Joseph Stanislaus
Wellington Joseph Stanislaus, known as "Brother Stan," was arrested in 2003 on charges of sexually abusing a 16-year-old boy in 1969.  The abuse occurred at Novitiate Home for Boys in Los Gatos, California, which Stanislaus ran along with serving as the chaplain at Santa Clara County Juvenile Hall.  Around that time, local authorities begin investigating allegations of sexual abuse at the boys' home and even threatened to indict Stanislaus.  In response, the Jesuits transferred Stanislaus to another youth program in Phoenix, Arizona, beginning in 1971 and dismissed him from the religious order the following year.
The 2003 criminal investigation revealed that church officials first received reports of Stanislaus' sexual proclivities in the mid-1960s while he was working as a track coach at Bellarmine College Preparatory School in San Jose, California.  Despite these reports, church officials allowed Stanislaus to found the residential program for troubled boys in Los Gatos.  Following media reports of the charges, several adult men came forward to report that they too had been sexually abused by Stanislaus when they were teenagers residing at Novitiate.  Some victims described how Stanislaus would arrange to have them transferred from Santa Clara County Juvenile Hall to Novitiate.  Once there, the boys were afraid to resist or report the sexual abuse for fear of being sent back to the detention center.
While the criminal charges were still pending, the U.S. Supreme Court overturned the 1994 California Law that retroactively extended the statute of limitations for prosecuting sex crimes against children.  Consequently, the charges against Stanislaus were dismissed.