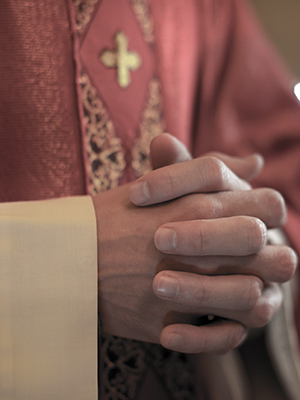 Andrew Christian Andersen
In 1986, Father Andrew Christian"Chris" Andersen was charged with 24 counts of molesting four altar servers over the course of thirteen months beginning in 1985. The boys ranged in age from 12-14 years old. At the time, Andersen was serving as an associate pastor at St. Bonaventure in Huntington Beach, CA. He was eventually convicted of 26 counts of child molestation. He was sentenced to five years of probation in a rehabilitation program.
During that rehabilitation program, Andersen reportedly admitted that he was still abusing children at the beginning of his time in therapy. However, by 1989, he was again working with the public and celebrating Mass at a hospital. Andersen was arrested again in 1990 and charged with the kidnapping and assault of a 14-year-old boy. He was sentenced to six years in prison for violating the conditions of his parole.
As of 2005, the Diocese of Orange had reportedly paid $4.62 million to settle lawsuits regarding sexual abuse allegedly perpetrated by Andersen. According to a 2016 list of priests credibly accused of sexual abuse that was released by the Diocese of Orange, Andersen has been removed from the priesthood and has been laicized through canonical process.
Father Andersen's Assignments
| Placement | City/State | Date(s) |
| --- | --- | --- |
| St. Bonaventure | Huntington Beach, CA | 1982..1985 |
| Inactive Leave | | 1986..1995 |
| Removed from the priesthood | | 1996 |