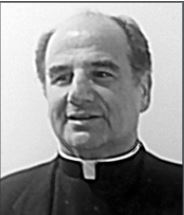 Charles George Fatooh
Charles George Fatooh was a teacher — and eventually principal — at Chaminade College Preparatory school on the Chatsworth campus in 1979.  In 1985, Fatooh was ordained a priest for the Monterey diocese, where he became monsignor, Chancellor, and Moderator of the Curia.
In 2006, Chaminade was served with a copy of a complaint for damages related to alleged sexual abuse by Fatooh during the 1973-74 school year.  Fatooh was also accused of failing to alert police or providing help to a boy who was being molested by another priest he knew in Salinas in 1991.
Father Fatooh's Assignments
| Placement | City/State | Date(s) |
| --- | --- | --- |
| Chaminade College Preparatory | Canoga Park | 1973..1979 |