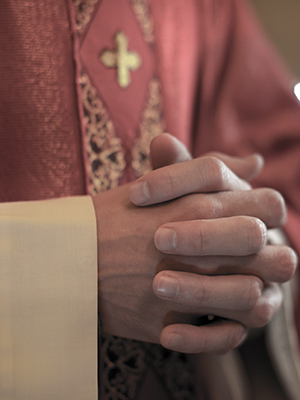 Kevin P. Barmasse
Kevin Barmasse was ordained in 1982 and one year later, parents reported that Barmasse had sexually abused their son at St. Pancratius in Lakewood, California.  He was sent to the Diocese of Tucson on condition that he get treatment there.  Nevertheless, he remained a Los Angeles priest and an associate pastor at three Arizona parishes.
In 1991, a report came in that Barmasse had allegedly made sexual advances toward five male high school students in the mid-1980s.  All five men say Barmasse molested them while they were teenagers attending Tucson-area churches in the 1980s.  In 1992, Los Angeles church officials placed him on active leave from ministry in any diocese.
In 2003, the five men brought a lawsuit against Barmasse, the Tucson archdiocese, and the Los Angeles archdiocese, which settled for $7.5 million. After the settlement, the men and their lawyers criticized the fact that Barmasse has never been prosecuted and is living free of monitoring. Shortly thereafter, a criminal investigation against Barmasse was reopened.  Barmasse was not removed from priesthood until 2006.
Father Barmasse's Assignments
| Placement | City/State | Date(s) |
| --- | --- | --- |
| St. Pancratius Catholic Church | Lakewood, California | 1983 |
| St. Andrew the Apostle Parish | Sierra Vista, Arizona | 1983..1986 |
| St. Elizabeth Ann Seton Parish | Tucson, Arizona | 1986..1988 |
| Blessed Sacrament Parish | Mammoth, Arizona | 1988..1991 |
| Inactive Leave | | 1992..2006 |