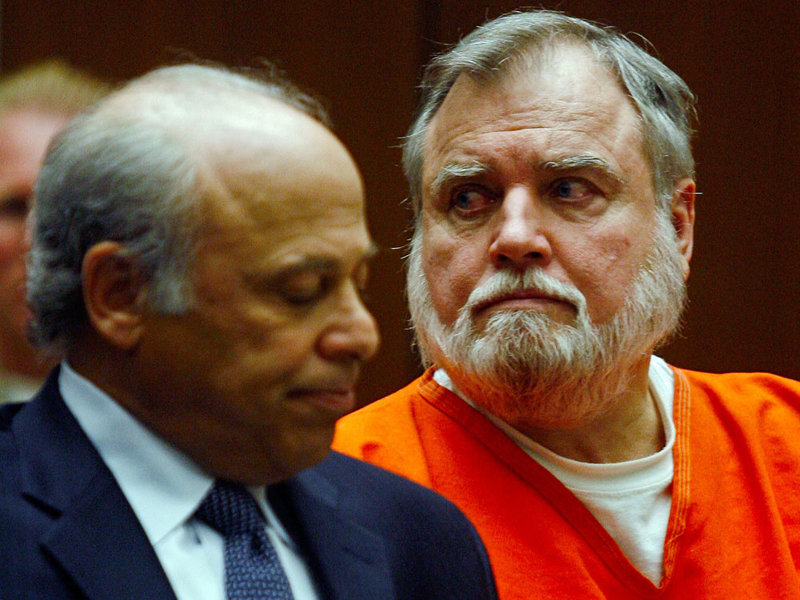 Michael Stephen Baker
Michael Stephen Baker has been called by authorities one of the Los Angeles archdiocese's most prolific child molesters, with estimates of between 23-28 victims, one of whom is known to have been as young as age 5.
In 1986, while at St. Hilary's in Pico Rivera, CA, Baker informed Cardinal Roger Mahony that he had sexually abused children.  Mahony allowed him to return to ministry where he was reassigned to numerous parishes and allegedly continued his sexual abuse of minors for more than a decade. It was not until the archdiocese learned of a pending lawsuit against him in 2000, that he was removed from active ministry.  He was defrocked in December of that same year.
Baker was accused in a 2000 lawsuit of sexually abusing two boys, who were 5 and 7 year old brothers, beginning at St. Hilary's in 1984, and continuing until 1999.  Baker was charged in 2002 with molesting an altar boy during his time at St. Paul's and charged in Jan. 2007 with sexually abusing a St. Columbkille boy, beginning in 1995. Baker pleaded guilty in 2007 to the sexual abuse of two young brothers, and was sentenced to 10 years and 4 months in prison. He was released early, in October 2011. Within weeks he was arrested on a parole violation. In August 2012, he was arrested again when caught violating the conditions of his parole. In 2013, the Archdiocese of Los Angeles paid out nearly $10 million to settle four cases of abuse by Baker.
Father Baker's Assignments
| Placement | City/State | Date(s) |
| --- | --- | --- |
| St Joan of Arc | Los Angeles, California | 1974..1976 |
| St Paul of the Cross | La Mirado, California | 1976..1982 |
| St Hilary | Pico Rivera, California | 1982..1986 |
| Notre Dame University | South Bend, IN | 1986 |
| St Catherine of Laboure | Torrance, California | 1987 |
| Servants of the Paraclete | Jemez Springs, NM | 1987 |
| St. Elisabeth | Van Nuys, California | 1987 |
| St. Thomas the Apostle | Los Angeles, California | 1987..1988 |
| St Linus | Norwalk, California | 1991 |
| St Gerard Majella | Los Angeles, California | 1991 |
| St Mary | Palmdale, California | 1992 |
| St Lucy | Long Beach, California | 1992 |
| Sacred Heart | Lincoln Heights, California | 1992 |
| St. Columbkille | Los Angeles, California | 1993..1997 |
| Office of Vicar for Clergy | Los Angeles, California | 1993..1996 |
| St. Camillus De Lellis Center for Pastoral Care/L.A. County/University of Southern California Hospital | Los Angeles, California | 1997..2000 |