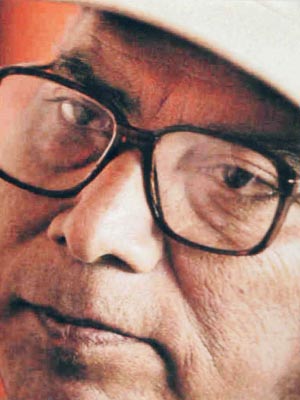 Nicolas Aguilar-Rivera
Nicolas Aguilar-Rivera was ordained in Mexico in 1970.  Despite numerous reports of sexual abuse of children, including a letter from the bishop of the Tehuacan diocese that warned of Aguilar-Rivera's abuse, he was sent to the U.S. archdiocese of Los Angeles in March 1987 where he served as an extern priest at Our Lady of Guadalupe and St. Agatha's.
In December 1987, the parents of two altar boys told the archdiocese that the priest had sexually abused their children.  Aguilar-Rivera was confronted with the allegations by archdiocesan officials, but the officials did not inform the police.  Months later, after a grand jury indicted Aguilar-Rivera with 19 counts of lewn acts involving 10 children, Aguilar-Rivera fled to Mexico.
The California police estimated that Aguilar-Rivera sexually abused at least 26 children from the two Los Angeles parishes (Our Lady of Guadalupe and St. Agatha's) during his nine months in the archdiocese.  He is also said to have abused at least 60 Mexican children, both before and after his stay in California.
Aguilar-Rivera was charged with abuse in Mexico in 1997 and was convicted of the charges in 2003, but was not sentenced because the judge determined that the charges were too old.  He was allowed to remain in ministry.
In 2006, several survivors filed suit in Los Angeles accusing a Cardinal from Mexico of covering up Aguilar's past and helping him transfer to the U.S.  In June 2009, a former altar boy accused Aguilar-Rivera in a lawsuit of having sexually abused him at a Catholic church near downtown Los Angeles in 1987, just before the priest fled to Mexico. The abuse is said to have occurred when the accuser was 9 or 10 years old.  Similar lawsuits were filed in 2009, 2010, and 2013.
In July 2009, Aguilar-Rivera's laicization was announced.  Aguilar-Rivera remains at large and is on Mexico's federal Most Wanted list on charges of rape and indecent assault. He is also wanted in Los Angeles for charges of lewd acts on a child.
Father Aguilar-Rivera's Assignments
| Placement | City/State | Date(s) |
| --- | --- | --- |
| San Sebastián | Cuacnopalan, Puebla, Mexico | 1976..1987 |
| Our Lady of Guadalupe | Los Angeles, California | 1987 |
| St. Agatha's | Los Angeles, California | 1987..1988 |
| Nuestra Señora de Perpetuo Socorro and San Antonia de Padua | Torre Blanca, Mexico | 1992..1993 |
| San Vicente Ferrer/San Nicolas Tolentino | Tehuacan, Puebla, Mexico | 1995 |
| San Miguel Arcangel | Mexico City, Mexico | 1999 |
| Diocese of Ciudad Lázaro Cárdenas | Mexico | 2000..2001 |
Articles about Father Aguilar-Rivera