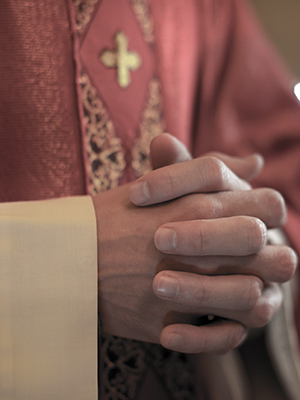 Vincent Brady
In 1999, a woman reported that Father Vincent Brady molested her in the 1970s when she was a young girl attending St. Vincent Ferrer Parish in Vallejo, CA. The Diocese reached a settlement with her in 1999 for $350,000. However, the Diocese determined that the woman's allegations could not be proved, so after a short time on leave and in therapy, Brady returned to ministry in 2000 to serve as the pastor of St. Joseph Parish in Lincoln, CA.
The Diocese finally removed Brady from ministry upon the 2002 receipt of another similar report of the sexual abuse of a young girl. Brady denied the allegations against him in a letter he sent to his parishioners. In 2003, the survivor who reported her abuse in 1999 sued Brady and the Diocese of Sacramento for defamation and intentional infliction of emotional distress related to this public letter. Another woman filed suit against the Diocese of Sacramento that same year, alleging that Brady also abused her at St. Joseph's when she was a young girl. That lawsuit resulted in a settlement for $349,000.
Brady was also named as an abuser in a lawsuit involving 33 claims of sexual abuse against the Diocese of Sacramento. That lawsuit settled for $35 million.
Father Brady's Assignments
| Placement | City/State | Date(s) |
| --- | --- | --- |
| St. Vincent Ferrer Parish | Vallejo, CA | 1974..1979 |
| Holy Spirit | Sacramento, CA | 1979..1981 |
| Sacred Heart Parish | Red Bluff, CA | 1981..1993 |
| Cathedral of the Blessed Sacrament | Sacramento, CA | 1993..1999 |
| St. Joseph Parish | Lincoln, CA | 2000..2002 |